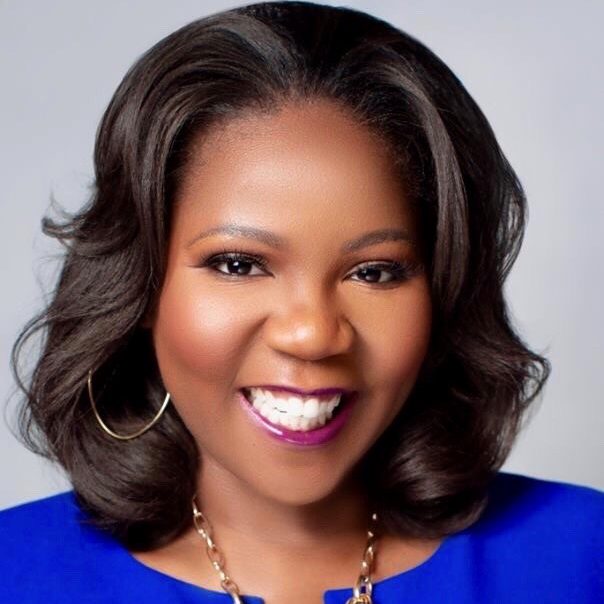 Adjoa B. Asamoah
Senior Advisor for Racial Equity
U.S. Department of Housing and Urban Development
Adjoa B. Asamoah is the "Senior Advisor for Racial Equity" to the U.S. Department of Housing and Urban Development (HUD) Secretary. She is the first and only person to ever serve in this historic capacity. In her role, she leads the examination and evaluation of HUD's policies and practices to narrow racial disparities and right historical wrongs.
She is a lifelong racial equity champion and award-winning policy architect. Also known globally as The "CROWN Act" Champion, she conceptualized, developed the legislative and social impact strategies for, and has led the groundbreaking CROWN Act movement since 2018, in addition to having spearheaded the legislative victory to codify the nation's first Office on African American Affairs, as well as establish an Office of Racial Equity.
A trusted advisor to local, state, and federal officials, Adjoa served as the senior policy advisor in the Executive Office of the District of Columbia mayor, was appointed by the U.S. Small Business Administration (SBA) Administrator to an advisory board, and she has been appointed by multiple DC state superintendents to the State Title I Committee of Practitioners, serving as the elected chair for six consecutive years.
Adjoa holds degrees in African American Studies, Psychology, Educational Psychology, and Applied Behavior Analysis. She studied abroad at the University of Ghana, is a licensed therapist, and she is a doctoral candidate at The George Washington University. A former adjunct professor who has taught African American Studies and psychology, she leverages cultural intelligence and behavioral insights to create meaningful systems change.
She has provided subject matter expertise as an appointee to numerous entities including commissions, committees, and boards including Delta Sigma Theta Sorority, Incorporated, DC Commission on African American Affairs, Temple University, DC Commission for Women, and The National Coalition of 100 Black Women, Incorporated.
Sessions Featuring Adjoa B.