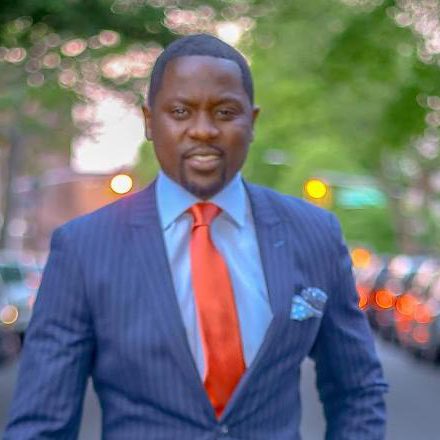 Laurel Djoukeng
Sparc + Catalyst Network Foundation Inc.
Laurel Djoukeng was born in Washington, DC, and raised in the Metropolitan area. He earned his MBA at Duke University – The Fuqua School of Business in 2020, where he was a Management Leadership for Tomorrow Fellow (MLT). In 2008 he received his bachelor's degree from Hampton University.
At Duke University, Laurel launched Sparc , a social network (www.sparc.world) and talent marketplace primarily used by professionals and career-oriented college students. Sparc has more than 4,000 users, 2,500 of these people have applied to jobs via Sparc, 600 people have registered for more than 50 events on Sparc, 50+ coaches earn money via Sparc, and more than 40 companies use Sparc, some employers are Facebook, Google, Vista Equity Partners, SoftBank, Insight Partners, and BCG.
Djoukeng began his professional career in 2008 as an Associate for Con Edison's GOLD Program. His profession in Finance started in 2010 as an Investment Analyst for PGIM Real Estate, a global private equity firm with $70 billion in assets under management. In 2012, he transitioned to the Carlton Group, an international investment banking firm with more than $125 billion in transactions.
In 2011, Laurel founded the Catalyst Network Foundation Inc.(CNF), a 501(c)(3) social enterprise focused on life enrichment and professional development.
At CNF, Laurel has arranged business, law, and tech symposiums at Google, college fairs, resume development, career, and college preparatory workshops throughout the academic school year, instructing more than 5,000 high school students. Djoukeng has curated more than 30 professional events and diverse career recruiting sessions for CNF.
In August 2016, Hampton University honored Mr. Djoukeng as one of the members of the Inaugural Class of Hampton University's Forty under 40 for leading the way in business, leadership, community, and educational and philanthropic works.
Laurel Djoukeng was one of Black Enterprise Modern Man 100 Men of Distinction Features: showcasing 100 diverse men of color who have done exceptional work..