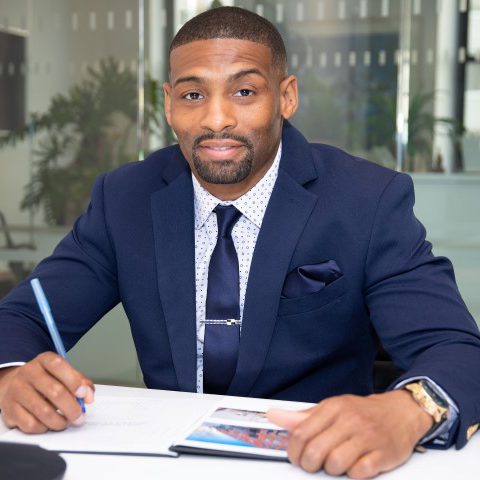 Tywan Anthony
Commercial Property Manager & Founder
Tywan is a Commercial Property Manager at Kimco Realty Corp. where he is responsible for managing and maintaining multiple retail shopping centers located throughout the Northeast.
Most recently, he was charged with overseeing a cluster of newly acquired assets located throughout Nassau and Suffolk County. Tywan is also the Founder and Executive Director of the New York Crusaders, a nonprofit adult football organization focused on creating athletic and economic opportunities for athletes across the city which include college and professional football.
Tywan is also a traveling real estate instructor teaching at colleges and independent schools around the city. In addition, he holds several industry licenses and certifications such as the CPM Candidate designation and the ARM from the Institute of Real Estate Management, he completed the Real Estate Associate Program from REAP, is a licensed New York State real estate broker and was recognized in the Top 100 Magazine in 2019.
Locally, he has been a long serving member of his community board in Bedford Stuyvesant Brooklyn where he chaired the economic development committee.